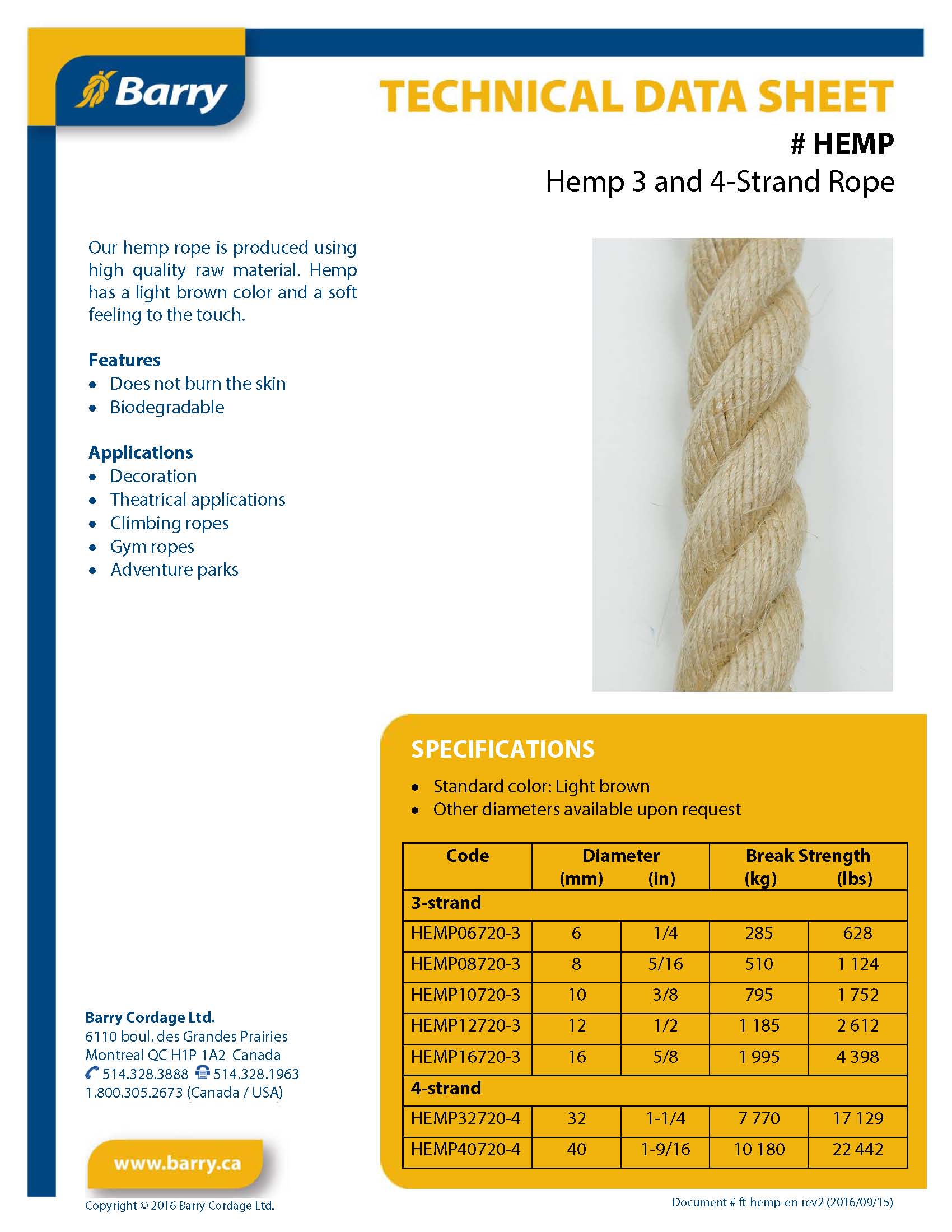 Download:
Hemp 3 and 4-Strand Rope
---
Note: Barry sells to companies, professionals, and governments only (Minimum quantities may apply to some products, $500 minimum purchase, sales by phone or on our website only).
Note: This information is for reference only and is subject to change without prior notice.
Note: Any Barry document received by email, downloaded or printed is uncontrolled.